<!This is to add the featured image to the Job posting, this is new code and not in by default!>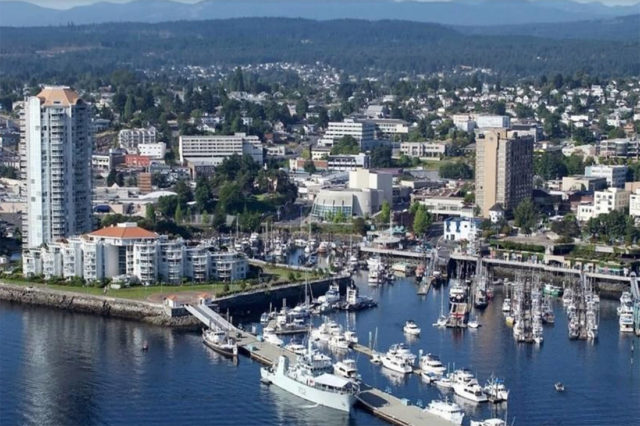 Overview
Following a broad congregational survey which sought to identify current strengths and vulnerabilities within the church, the following profile has been developed….
General Character of our next Lead Pastor:
One who models a humble servant's heart, who will naturally embrace and continue our church's legacy of Togetherness, commitment to Discipling, and Generosity.
One who knows they've been 'called by God' to proclaim the truths of Jesus, and whose personal theological formation is wholly consistent with the doctrinal foundations of the Church of the Nazarene.
One who prioritizes prayer in his/her own life and in the corporate life of the church they lead.
Specific Leadership Emphases:
One who can communicate and build relationships across generations. We recognize that our local church is in very significant risk of losing relevance for our surrounding community if we cannot grow in our capacity to connect to younger generations and families.
We recognize that we need to be more intentional in our Community Outreach and Engagement. Our next pastor will be one who has a capacity to guide us into our surrounding community with a unified mission, and is skilled at ensuring we are adequately trained and equipped for this task.
While Togetherness is both a key value and legacy for us, we recognize that there are occasionally challenges for all persons to feel included. Our next pastor will have a natural capacity to build connections and a broader sense of inclusivity.
One who celebrates the diversity of gifting within the Church and who is anxious to see every believer equipped & trained, and challenged & freed to engage in meaningful mission.
One who will provide strength and order to our lay leadership structure.
One who intentionally affirms and celebrates the unity of the Christian Church Universal, and seeks to engage other local churches in a spirit of unified mission.
One who is wholly committed to the broader mission of the Church of the Nazarene through participation in district and international initiatives.
In support of our pastor, we, as a church, want to ensure that we practise unconditional love and grace to all, and are committed to utilizing every member's gifts & talents…
All for the honour and glory of God.
About Nanaimo Church of the Nazarene
Nanaimo, BC is located on the east coast of Vancouver Island, 113 km north of Victoria, and 55 km across the Strait of Georgia from Vancouver. The city projects out into the strait like a headland, affording waterfront on three sides and spectacular ocean views at every turn. The local landscape is defined by Mount Benson, which rises 1,006 metres (3,300 feet) just west of Nanaimo, and the Nanaimo River estuary, the largest estuary on Vancouver Island, which flows into Nanaimo Harbour at the south end of the city.
Links for understanding the ministry context...
Nanaimo News Bulletin
Secularity in British Columbia
Tourism Nanaimo
Historical Summary:
In 1955 Rev. C.M. Mordon and his wife Rev. Kathleen were commissioned to plant a Nazarene church in Nanaimo. Initially the historic Beban House was rented. A Sunday School was started the first Sunday of December 1955, with ten in attendance, growing to twenty-seven the next week. By the end of the month the church was desperate for space and leaders!
In July 1957 construction of a church building began on Moyse Crescent. The church was formally organized on December 1st of that same year, and the building completed September 1958.
In 2004 the Moyse Crescent building was sold and rental space was secured at Mount Benson Funeral Chapel on Wallace Street where services could be held in the chapel and an office located in the building.
In 2007 the minister and congregation of St. James Anglican invited the Nazarene church to worship in their facility. Both congregations benefited from the ecclesial interaction. On April 30, 2013 the Nazarene congregation took ownership of the facility after the St. James congregation merged with another nearby Anglican church.
Today a congregation of over 100 gathers with great joy, and a sense of reverent awe to God who brought us to this home on Departure Bay Rd. We pray that we may continue to be good stewards of what God has entrusted to our care, to the glory of God and the salvation of our city.
---